! DOCTYPE html>
Campground Directory
This page is a helpful resource for people looking for campgrounds in Minnesota, Iowa, North Dakota, South Dakota and Wisconsin.
We have included this list of campgrounds and places to camp to help you enjoy the camping lifestyle. Campgrounds are listed alphabetically with premium listings highlighted at the top. To find out how your campground can be included in the premium listings at not cost, request more information in the form at the bottom of this page.
The following links lead to websites operated by third parties and Gag's Camper Way is not responsible for the content of these sites.
Camp Faribo - Faribault, MN
Camp Faribo is a family oriented RV Park & Campground where you can come for fun and relaxation. They have a 55' heated pool, a recreation hall with video games and picnic tables for group events. They seek to provide an environment where you can have an enjoyable time and "recharge" your batteries from the business of life. Maybe just watch the campfire burn...
21851 Bagley Avenue
Faribault, MN 55021
(507) 332-8453
http://www.campfaribo.com

Midwest Outdoor Resorts
Hidden Bluffs Resort - Spring Grove, MN
(866) 936-2267 or (507) 498-5880
Rushmore Shadows Resort - Rapid City, SD
(800) 231-0425 or (605) 348-3361
Beautiful, scenic and relaxing camping in a well cared for environment. Enjoy your summer time off with cabins, tent sites and easy to access full hookup RV sites. Free WiFi and heated swimming pool also make your stay more enjoyable. Stay and relax at the campground or explore the great local tourist activities in Southern Minnesota and Western South Dakota.
http://www.midwestoutdoorresorts.com/​gags-camper-way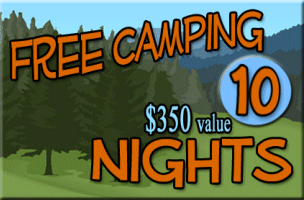 North Star Resort - Onamia, MN
Located on Sherman's Point in Wigwam Bay on the southwest side of Mille Lacs Lake, North Star Resort has 64 generous sized RV lots. Enough space for park modes and larger RV plus plenty of room for a deck, parking and more. North Star Resort offers both seasonal and winterized sites available with full hookups and 50 amp service.
17106 Walleye Road
Onamia, MN 56359
(320) 532-4568
http://www.northstarmillelacslake.com


Sakatah Trail Campground - Madison Lake
Just minutes from Mankato and many lakes. Full hookups with 50 Amp service available. Adjoining restaurant and lounge. Short and long term camping available.
501 Cherry Avenue
Madison Lake, MN 56063
(507) 243-3886
http://www.sakatahcampground.com

Sands Country Cove - Butterfield, MN
Go for the relaxation and peaceful setting of sunsets and sunrises. Sands Country Cove campground offers 26 large 40 x 80 sites with full hookup including 20, 30 and 50 am services. They have Schwan's ice cream treats for those hot summer days and sell ice, pizza, pop, chips, bottle water and firewood ensuring you have a relaxing time.
39312 680th Avenue
Butterfield, MN 56120
(507) 380-2094
http://sandscountrycove.gocampin.net/

Alexander Ramsey Park Campground - Redwood Falls, MN
(507) 637-5755
http://www.redwoodfalls.org/ramseypark/

Austin / Albert Lea KOA - Albert Lea, MN
84259 County Road 46
Hayward, MN 56043
(507) 373-5170
http://www.koa.com/where/mn/23101/

Bambi Resort - Osage, MN
21246 County Rd. 117
Osage, MN 56570
(218) 573-3416
http://www.bambiresort.com

Beaver Dam Resort - Cleveland, MN
46115 Beaver Dam Road
Cleveland, MN 56017
(507) 931-5650
http://www.beaverdamresort.com

Beaver Trails Campground - Austin, MN
21943 630th Ave.
Austin, MN 55912
(507) 584-6611
http://www.beavertrails.com

Best Point Resort - Waterville, MN
49843 Basswood Lane
Waterville, MN 56096
(507) 362-8526
http://www.bestpointresort.com

Bray Park - Madison Lake, MN
22214 Oriole Road
Madison Lake, MN 56063
(507) 243-3885
http://www.co.blue-earth.mn.us/dept/parks/bray.php

Brookside Campgrounds - Blooming Prairie, MN
52482 320th
Blooming Prairie, MN 55917
(507) 583-2979


Bur Oak Campground, Baudette, MN
3228 Bur Oak Rd NW
Baudette, MN 56623
(218) 395-0042
http://www.buroakcampground.com

Cavens Landing Campground - Sherburn, MN
Sherburn, MN
(507) 822-0646


Crystal Springs RV Resort - Ellendale, MN
15649 SW 35th Ave.
Ellendale, MN 56026
(507) 684-2406
http://www.crystalspringsrvresort.com

Daly Park - Mapleton, MN
11056 571st Lane
Mapleton, MN 56065
(507) 524-3000


Eagle Cliff Campground - Lanesboro, MN
35455 State Highway 16
Lanesboro, MN 55949
(507) 467-2598
http://www.eagle-cliff.com

El Rancho Manana - Richmond, MN
27302 Ranch Road
Richmond, MN 56368
(320) 597-2740


Flandrau State Park - New Ulm, MN
1300 Summit Avenue
New Ulm, MN 56073
(507) 233-9800
http://www.dnr.state.mn.us/state_parks/flandrau/index.html

Flying Goose Campground - Fairmont, MN
25211 115th Street (Country Road 26)
Fairmont, MN 56031
(507) 235-3458

Harvest Farm Campground Resort
3690 318th Ave.
Cresco, IA 52136
(563) 883-8562
http://www.wecamp.com

Hidden Meadows RV Park - Pine Island, MN
6450 120th Street Northwest
Pine Island, MN 55963
(507) 356-8594
http://www.hiddenmeadowsrvpark.com

Hide-A-Way Campgrounds - Le Center, MN
RR 1
Le Center, MN 56057
(507) 357-4401

Jackson KOA - Jackson, MN
2035 Highway 71 North
Jackson, MN 56143
(507) 847-3825
http://www.koa.com/where/mn/23148/

Kamp Dels - Waterville, MN
14842 Sakatah Lake Road
Waterville, MN 56096
(507) 362-8616
http://www.kampdells.com

Kiesler's Campground
Box 503B
Waseca, MN 56093
(507) 835-3179
(800) 533-4642 ext. 4
http://www.kieslers.com

Land of Memories Campground - Mankato, MN
(507) 387-8649


The Landing on Madison - Madison Lake, MN
805 Main St.
Madison Lake, MN 56093
(507) 420-2089


Maiden Rock - Morristown, MN
9870 Morristown Boulevard
Morristown, MN 55052
(507) 685-2240
http://www.campmaidenrock.com

Minneapolis Southwest KOA - Jordan, MN
3315 West 166th Street
Jordan, MN 55352
(952) 492-6440
http://www.koa.com/where/mn/23113/

Minneopa State Park - Mankato, MN
54497 Gadwall Road
Mankato, MN 56001
(507) 389-5464
http://www.dnr.state.mn.us/state_parks/minneopa/index.html

Peacefull Valley Campsites - Le Sueur, MN
213 Peacefull Valley Road
Le Sueur, MN 56058
(507) 665-2297

Point Pleasant Campgrounds - Madison Lake, MN 56063
400 Sheppard Circle
Madison Lake, MN 56093
(507) 243-3611


Reinbold Sportsmen Campground - Janesville, MN
(507) 234-5440
(507) 234-3590
http://www.sportsmencampground.com

Riverside Park - St. Peter, MN
227 South Front Street
St. Peter, MN 56082
(507) 931-1550
http://www.saintpetermn.gov/recreation/camping.php3

Riverview Campground - Owatonna, MN
2554 SW 28th Street
Owatonna, MN 55060
(507) 451-8050


RJ's Campground - Fairmont, MN
248 Cottonwood Road
Fairmont, MN 56031
(507) 235-5753

Sakatah Trail Resort - Madison Lake
24102 Greenland Road
Madison Lake, MN 56063
(507) 267-4000
http://www.sakatah.com

Sawmill Campground - North Mankato, MN
41392 520th St.
North Mankato, MN 56003
(507) 947-3735

Shades of Sherwood Campground - Zumbrota, MN
14334 Sherwood Trail
Zumbrota, MN 55992
(507) 73205100
http://www.shadesofsherwood.com

Shady Oaks Campground - Garden City, MN
340 Fairgrounds Street PO Box 284
Garden City, MN 56034
(507) 546-3986
http://www.shadyoakscampground.org

Sheyenne Oaks - Leonard, ND
6050 Co. Rd. 23
Leonard, ND 58052
http://www.sheyenneoaks.com

Tetonka Lake Resort - Waterville, MN
904 North Shore Drive
Waterville, MN 56096
(507) 362-8206


Winjum's Shady Acres - Faribault, MN
17759 West 177th Street
Faribault, MN 55021
(507) 334-6661
http://www.winjumsshadyacres.com

Winjum's Shady Acres - Le Center, MN
35032 Clear Lake Lane
Le Center, MN 56057
(507) 357-4401
http://www.winjumsshadyacres.com

Woodlawn Shores RV Park & Resort - Brandon, MN
13110 Devils Lake Rd. NW
Brandon, MN 56315
(320) 760-4513